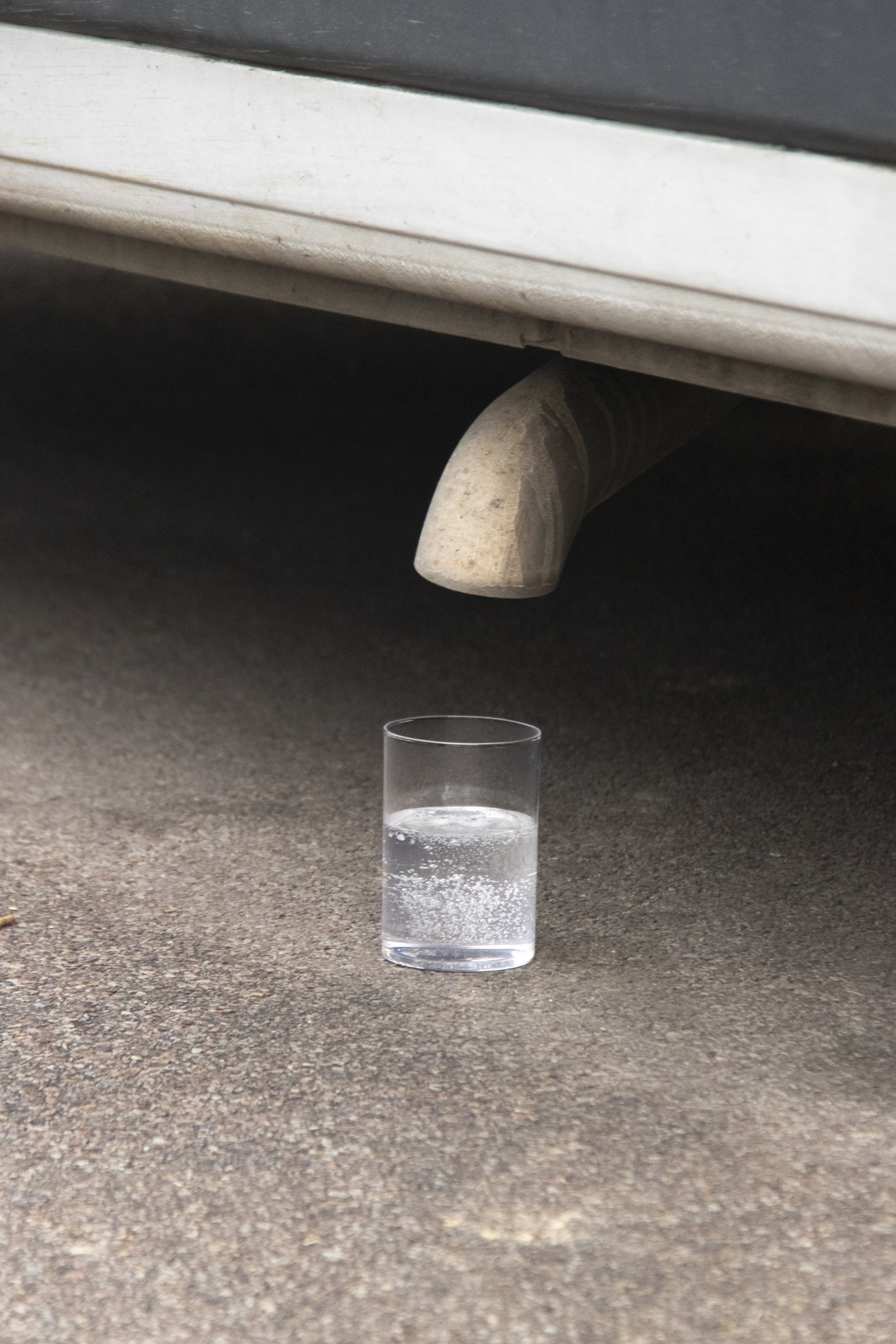 Ruissellement stationnaire, 2022

Ruissellement stationnaire est une proposition d'arrimage de différents éléments sur la carrosserie et les vitres du véhicule.
Pour le temps de l'évènement, j'ai conçu un mobilier modulable sur lequel était servi une bière au matcha brassée avec Simon Nicaise.

Invitation de Simon Nicaise, dans le cadre de son exposition personnelle au Frac Normandie Rouen, à exposer dans sa camionette.

photo : Robin Bourgeois

-
Stationary runoff, 2022

Stationary runoff makes a first stop in Rouen next to Simon Nicaise exhibition at Frac Normandie then a second in Paris during the exhibition Dé(s)rives#5 of the Aline Vidal gallery.

On Simon Nicaise's invitation to exhibit in his car, Rouen, Paris.