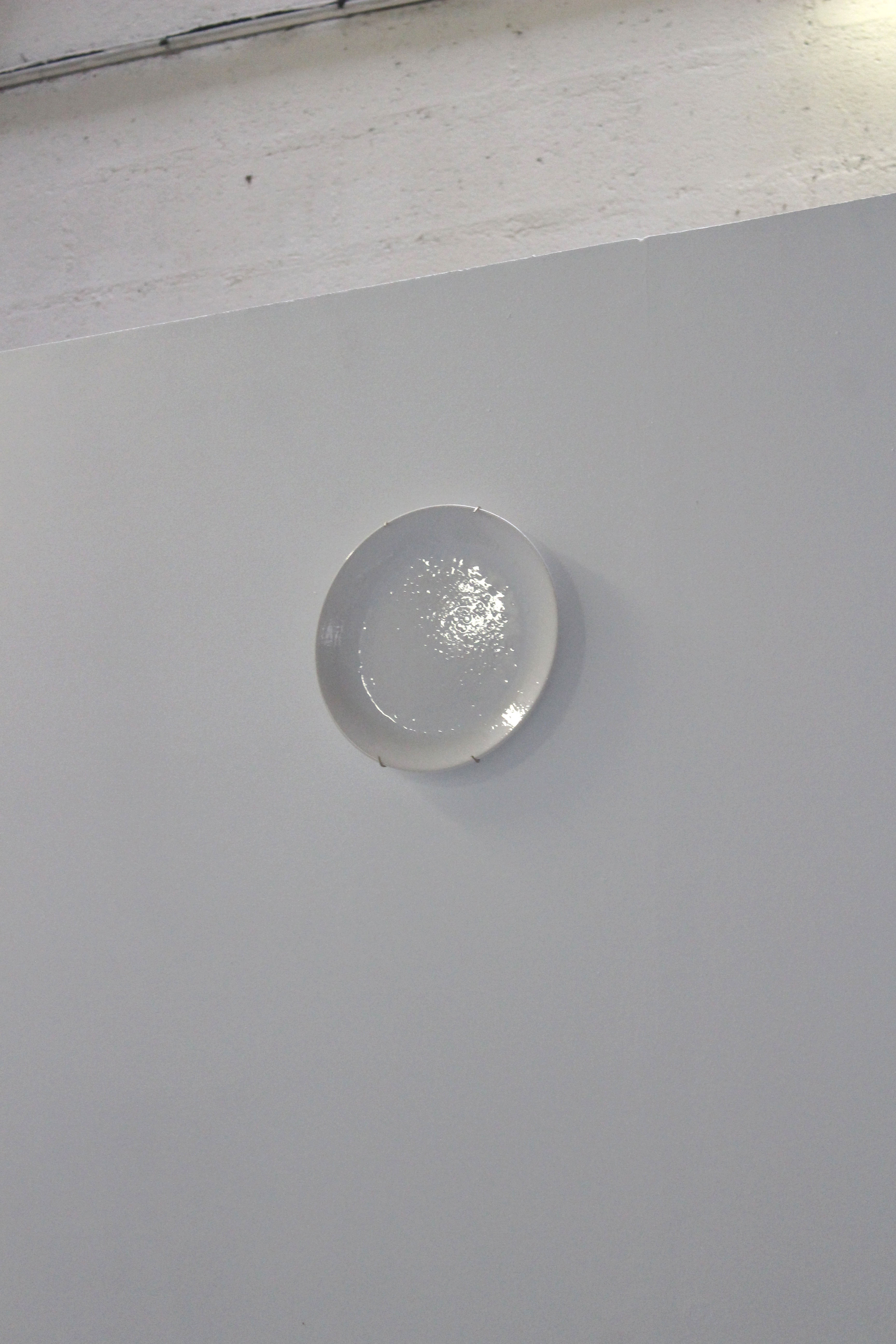 Still moon, 2018-2022


Des reliefs apparaissent par brillance sur la surface de l'assiette, comme des restes de gras à la fin d'un repas.

Céramique émaillée, porte-assiette mural, Ø22 cm.

-

Still moon, 2018-2022

Reliefs appear by shining on the plate's surface like the fat that remains in the empty plate after the meal.

Glazed porcelain plate, wall plate holder, Ø 22 cm.